SunLive – The ripple effect of loss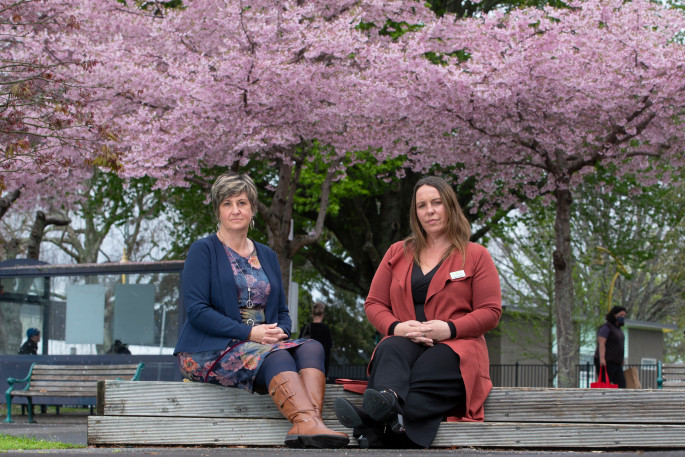 [ad_1]

A very special service memorial service for those impacted by loss to suicide will be held on Sunday morning.
The loss of a loved one to suicide can have a devastating impact on family and friends.
That loss can often spread wider into the community.
Acknowledging this ripple effect is a focus for a memorial service being held on Sunday for anyone impacted by loss to suicide.
"We extend the invitation and encourage those impacted in the ripple that occurs after such a loss, to join us," says Grief Support's suicide bereavement support coordinator Amy Colonna.
"We know that for each death there are many people who suffer the shock, uncertainty, disbelief, trauma and grief that ripples out from this loss."
One example of just how large and widespread this would be is death by suicide for a young person. 
"We would naturally see the school community directly affected, from class mates to teachers and parents and families of students school-wide," says Amy.
"Social media also extends the reach of the ripple. The death of a young person has multiple ripples into the community, and these can last a long time."
The death of an adult is also far-reaching. 
"Sometimes the person may not have shown prior 'signs'. They may have looked to have been fine, and had what everyone assumes would make someone content with purpose and reasons to live. 
"When an adult dies we have ripples that reach co-workers, extended family, children and young people, friends, neighbours and members of various parts of the community."
The range of sadness, unanswered questions and feelings of helplessness that can follow are very real, and take time to work through.
"We believe that no one should have to grieve alone, that with the right information and care, grief and effects from suicide bereavement can be supported and healing can begin," says Amy
"The service is a precious time for all to come together to share stories of hope and courage through loss, and to honour the memories of those we carry with us."
There will be guest speakers, tributes, shared food and support information at the memorial service, which will take place from 11am-1pm on Sunday, October 17, at Daniels in the Park, 53 Eleventh Avenue, Tauranga. For more information visit: www.griefsupport.org.nz/talk-to-grief-support
[ad_2]