Liaoning Zhanggutai Huaneng Liaoning Fuxin Phase-3, China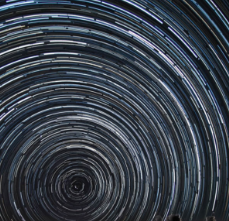 [ad_1]

Liaoning Zhanggutai Huaneng Liaoning Fuxin Phase-3 is a 100.5MW onshore wind power project. It is located in Liaoning, China. The project is currently active. It has been developed in single phase. Post completion of construction, the project got commissioned in 2009.
Project Type
Total Capacity (MW)
Active Capacity (MW)
Pipeline Capacity (MW)
Project Status
Project Location
Project Developer
Onshore
100.5
100.5
–
Active
Liaoning, China
China Huaneng Group
Description
The project was developed by China Huaneng Group.
The project cost is $153.263m.
Development Status
The project is currently active. The project got commissioned in 2009.
Contractors Involved
Sinovel Wind Group was selected as the turbine supplier for the wind power project. The company provided 67 units of SL1500/82 turbines, each with 1.5MW nameplate capacity.
About China Huaneng Group
China Huaneng Group Co Ltd (CHNG) is a state-owned power generation company. It invests, develops, constructs, operates and manages power sources in China. The company develops coal-fired, hydro, wind, solar, nuclear and natural gas-fired power projects. CHNG also involved in the development, investment, construction, production and sale of products related to energy transportation, finance, renewable energy and environmental protection; and industrial investment, operation, and management activities. The company also produces and sells power and heat; and constructs power transmission, and coal transportation channels, as well as develops coal bases and coal power bases. CHNG is headquartered in Xicheng District, Beijing, China.
Methodology
All power projects included in this report are drawn from GlobalData's Power Intelligence Center. The information regarding the project parameters is sourced through secondary information sources such as electric utilities, equipment manufacturers, developers, project proponent's – news, deals and financial reporting, regulatory body, associations, government planning reports and publications. Wherever needed the information is further validated through primary from various stakeholders across the power value chain and professionals from leading players within the power sector.


[ad_2]