Wet spring to cause price spike on dairy aisle, expert predicts
[ad_1]

The price of cheese and butter is set to rise next year, a leading dairy analyst has predicted, as the ripple effect of a wetter than usual spring and other global factors hits supermarket shelves and Australian wallets.
"And when it is wetter for longer, the grass grows more slowly," he said, leading to cows eating less and producing less milk.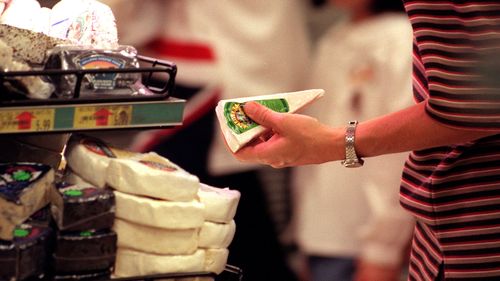 Mr Spencer said the expected uptick in cheese, butter and milk prices will likely trickle through to
consumers
over the next six to nine months as renegotiated contract rates begin to materialise.
"In the background, global market prices for dairy commodities are also very high," Mr Spencer said, in what is essentially bad news for cheese lovers.
Cheese makes up a significant portion of Australia's total dairy imports, he said, and it will be priced higher next year.
Dairy shortages in Europe and higher demand in China were also factors at play.
Of concern too, Mr Spencer said, are the number of Australian dairy farmers leaving the sector, switching their operation to beef production or selling their land.
"The returns you can make per hectare in alternative activities – such as beef – are much higher," he said.
Although milk prices were currently "strong" in Australia, operating costs such as fuel, fertiliser and grains are also up.
[ad_2]