Kickstarter Faces Backlash Over Partnership With Celo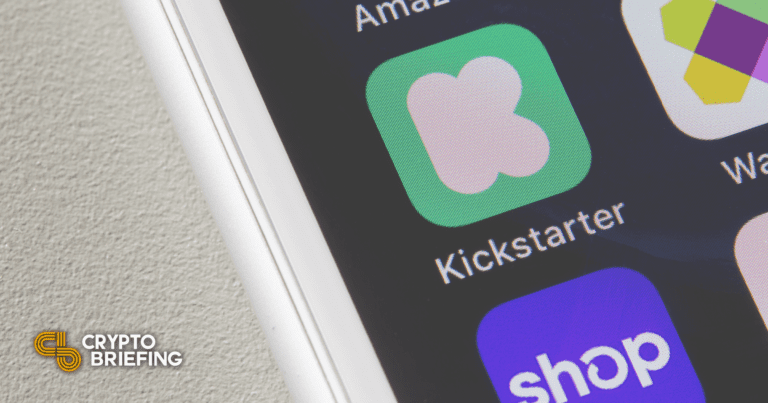 [ad_1]

Key Takeaways
Kickstarter has revealed plans to develop a decentralized protocol mobile-centric blockchain–Celo.
The blockchain integration announcement has been met with intense backlash from its community.
Kickstarter has yet to respond to the criticism.
Popular crowdfunding platform Kickstarter is drawing criticism from its community for choosing to build on Celo, a mobile-centric public blockchain. 
Kickstarter Criticized For Considering a Decentralized Service
On Thursday, Kickstarter revealed plans to develop a decentralized protocol on mobile-centric blockchain Celo. According to the Kickstarter team, a new open-source and decentralized model would make it "possible for people to launch and fund creative projects anywhere."
By building on a blockchain like Celo, Kickstarter can remove the involvement of intermediaries and gatekeepers. This way, the firm says it hopes to reduce friction and make the process of fundraising easier for millions of unbanked people worldwide.
However, Kickstarter's blockchain plans have been met with an intense backlash from its community. Social media commentators and Kickstarter's own users, including notable artists and designers, called out the platform for mulling a blockchain model. 
A blockchain pivot could potentially be a large growth catalyst for Kickstarter. However, based on the latest developments, it's clear that many of its existing users are strongly opposed to the idea. Disgruntled users posted complaints on social platforms, including Twitter and Reddit, in response to the company's blockchain plans.  The backlash has come from users' alleged claims that Kickstarter's blockchain strategy would be damaging to the environment.
Jeeyon Shim, a Korean American game designer, wrote in a tweet post they were "heartbroken" by the partnership and urged Kickstarter to reconsider the decision. Shim argued that "environmental stewardship" was a core value for them. Another detractor of the Kickstarter-Celo partnership, Elizabeth Hargrave wrote: "Oh hell no. blockchain is an environmental disaster and I will never support a board game that uses it [Kickstarter]."
While environmental concerns surrounding Proof-of-Work chains like Bitcoin are real, it is essential to distinguish Bitcoin's Proof-of-Work from a much more energy-efficient consensus mechanism known as Proof-of-Stake deployed by Celo. In Proof-of-Stake, instead of using energy-intensive computations to validate blocks, blockchain validators secure the network by putting up tokens as a stake to validate transactions.  
Brian Li, a core contributor to Celo-based projects such as UbeSwap and NomSpace, believes that "putting the entirety of crypto under that umbrella is overgeneralizing." 
Speaking with Crypto Briefing, Li said: 
"Unlike other chains, Celo doesn't require a massive amount of computing power finding hashes to add new transactions to its network. Celo's hardware requirements are quite small."
He added that traditional payment services are "completely centralized, non-censorship resistant," making it hard to build decentralized, open-source applications. 
Despite these facts, Kickstarter users were quick to jump to conclusions. Recently Discord and Ubisoft also faced similar backlashes from their respective communities for merely discussing the idea of integrating non-fungible tokens into their platforms. 
Kickstarter has yet to address concerns posted by its users. Per their update, Kickstarter plans to publish now a whitepaper detailing their planned decentralized crowdfunding platform.
Disclosure: At the time of writing, the author of this piece owned BTC, ETH, and other cryptocurrencies.


[ad_2]