XRP Price Prediction: Calm Before the Storm for Ripple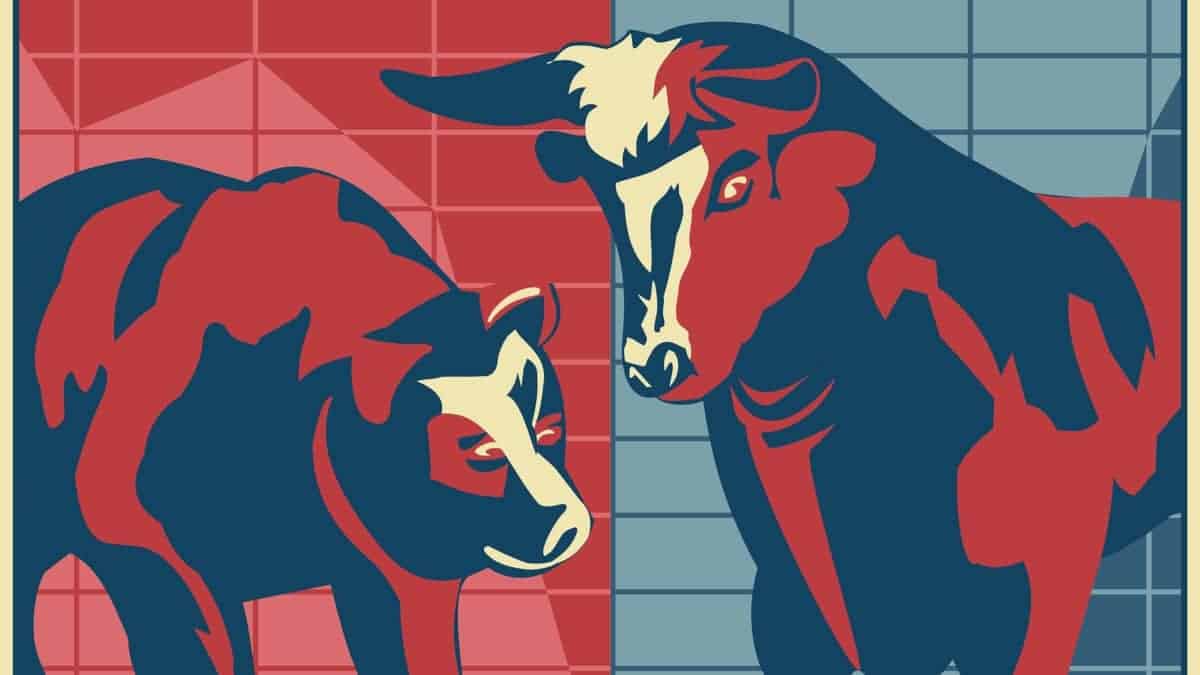 [ad_1]

The XRP price has been left in the dust by its peers like Bitcoin and Ethereum. The Ripple price is trading at $1.1205, where it has been in the past few days. In contrast, Bitcoin is trading at $59,000 and could cross $60,000 soon. Ethereum, on the other hand, has jumped to $3,800 and there is a possibility that it will climb to $4,000 during the weekend. 
Why is Ripple lagging? 
The XRP price is lagging even as Ripple makes progress in boosting its platform. For example, in a statement on Thursday, Ripple Labs announced that it had joined the Digital Pound Foundation (DPF). The partnership between Ripple and DPF will be one step towards the launching of the digital pound in the UK. 
Ripple has also partnered with other key organizations, which will help boost the demand for XRP. For example, it is partnering with Bhutan's central bank in a bid to launch a central bank digital coin (CBDC). It has also partnered with companies like Tranglo and Banco Santander. Analysts believe that its partnerships would be more if not for the SEC case. 
Meanwhile, Ripple has also moved into the NFT space. The company recently launched a $250 million fund for NFT creation. The fund allows artists, bands, agencies, and marketplaces to apply for funding as long as they use the XRP Ledger technology. 
At the same time, the SEC case is ongoing. The agency has now been forced to complain to the court about the manoeuvres that the company is usually. Specifically, the SEC has said that answering the 30,000 questions asked by Ripple will take a substantial amount of time. 
XRP price prediction 
The daily chart shows that the XRP price has been in a narrow range in the past few days. The coin is trading at $1.1167, where it has been in the past few days. This price is along the short and longer-term moving averages while the Average True Range (ATR) has declined substantially. The ATR is one of the best-known measures of volatility. 
At the dame time, the coin has formed an inverted head and shoulders pattern, which is usually a bullish signal. Therefore, this low volatility could be calm before the storm. This means that the coin may be preparing a major rebound in the near term. This view will be invalidated if the price moves below the key support at $0.8710.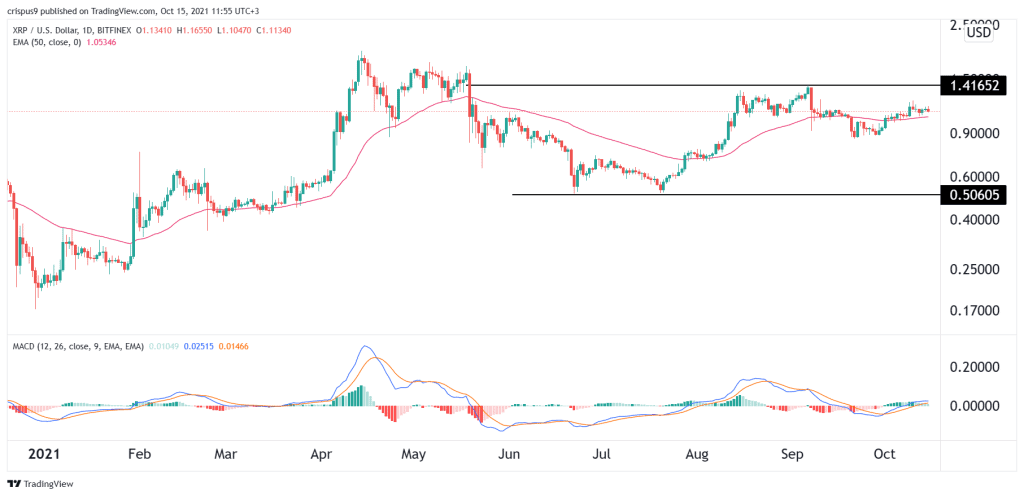 [ad_2]