NVIDIA's Cryptomining CMP 170HX GPU Just Launched For An Astronomical Price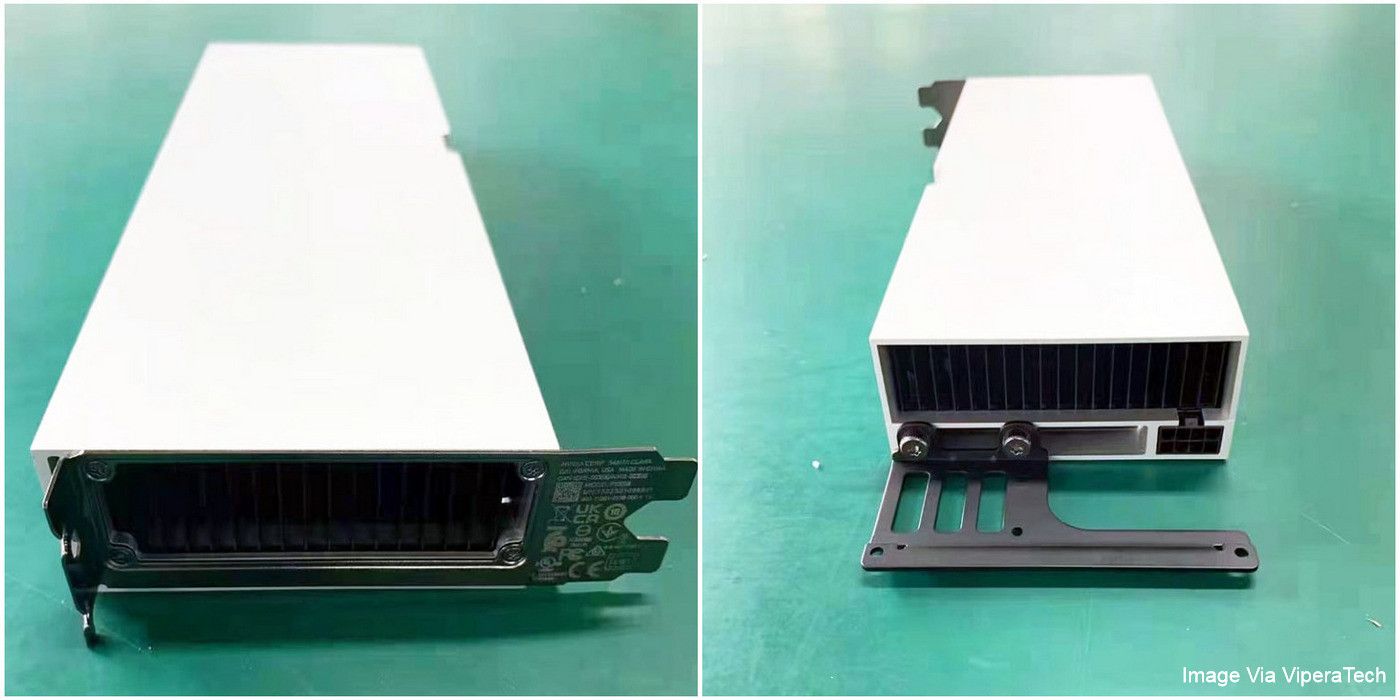 [ad_1]

NVIDIA's flagship CMP 170HX cryptocurrency mining graphics card is now available for purchase but its price makes it off-limits for most enthusiasts.
Following a torrent of rumors and speculation over the past few weeks, NVIDIA's flagship CMP 170HX cryptocurrency mining graphics card is now available for purchase in Dubai. The launch comes several months after the company unveiled four crypto-mining GPUs, including the CMP 30HX, 40HX, 50HX and 90HX. The latest addition to the lineup is the biggest, most powerful offering in the CMP lineup and comes with much beefier specifications than its existing stablemates.
GPUs are currently in short supply for a number of reasons, including the ongoing chip shortage that is reducing the availability and increasing the prices of a wide range of consumer gadgets. However, one of the biggest reasons for the extreme paucity in graphics cards is the boom in cryptocurrencies, which has led to increased mining activities.
Related: Bitcoin Is Official Currency In El Salvador, But What Does That Mean?
As part of its plans to specifically target the crypto-mining market, NVIDIA has launched the CMP 170HX graphics card that the company says is optimized for the best Ethereum mining performance. It comes with a dual-slot design and features NVIDIA's flagship Ampere GA100 GPU. However, unlike the data-center flagship A100, the GA100 only has 70 SMs enabled, resulting in 4480 CUDA cores, alongside 280 TMUs and 128 ROPs. It runs at a frequency of 1,140MHz and has a boost clock of up to 1,410 MHz. The GPU also features 8GB of HBM2e memory operating at a clock speed of 1.4GHz, delivering a bandwidth of up to 1.5 TB/s. The CMP 170HX also comes with a dual slow blower-style cooler, a 250W TDP and a 160MH/s+ hash rate. The specifications were revealed by a listing on Dubai's ViperaTech e-commerce site, which is charging a whopping $4,600 for the new card.
The 170HX Cannot be Overclocked For Faster Performance
The 170HX comes with a single 8-pin PCIe power connector but lacks any display ports. User feedback suggests that it comes with a locked vBIOS, which takes away the option to overclock it for faster performance. However, unlike most GPU-mining cards, the CMP 170HX has a one-year manufacturer warranty, which is significantly higher than what most OEMs offer for the entry-level CMP models. Per the listing, the card will offer the maximum hashrate for Ethereum, Ethereum Classic, Ravencoin, Ergo, Callisto, and Metaverse in Windows, Linux, and HiveOS.
The 170HX is the latest addition to NVIDIA's Cryptocurrency Mining Processor (CMP) line of GPUs that the company says is specifically meant for Ethereum mining. The company also hopes that the new line will improve the availability of its GeForce graphics cards for gamers and mainstream users. As part of its plan to improve the availability of gaming graphics cards for the mainstream market, NVIDIA recently restricted the mining performance of the RTX 3060 cards by around 50%. The company believes that the targeted product lines will "help miners build the most efficient data centers while preserving GeForce RTX GPUs for gamers."
Next: U.S. Dodges Crypto Ban But Big Changes May Be Coming
Source: Vipera
Tesla Rentals Are About To Become Easier Following Hertz Model 3 Deal


[ad_2]