Diginex Shares Rise 10% on Addition of Polkadot Token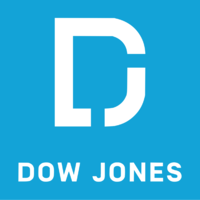 [ad_1]

By Chris Wack
Diginex Limited shares were up 10% to $3.92 after the company said its Eqonex crypto exchange has listed the Polkadot token on its platform.
The company said the Polkadot network is a "game changing" viable alternative to ethereum.
Diginex said the complexity in the Polkadot protocol's design has created challenges for traders with very few custodians able to provide safe storage of the coin, and some other exchanges have had to indeed freeze withdrawals as the protocol pushes changes through. The company said its Eqonex Group custodian Digivault has solved these technical challenges and will provide safe custody and exchange services for Polkadot.
Write to Chris Wack at chris.wack@wsj.com
(END) Dow Jones Newswires
October 25, 2021 12:48 ET (16:48 GMT)
Copyright (c) 2021 Dow Jones & Company, Inc.
[ad_2]