Litecoin, Ripple Price Prediction – LTC XRP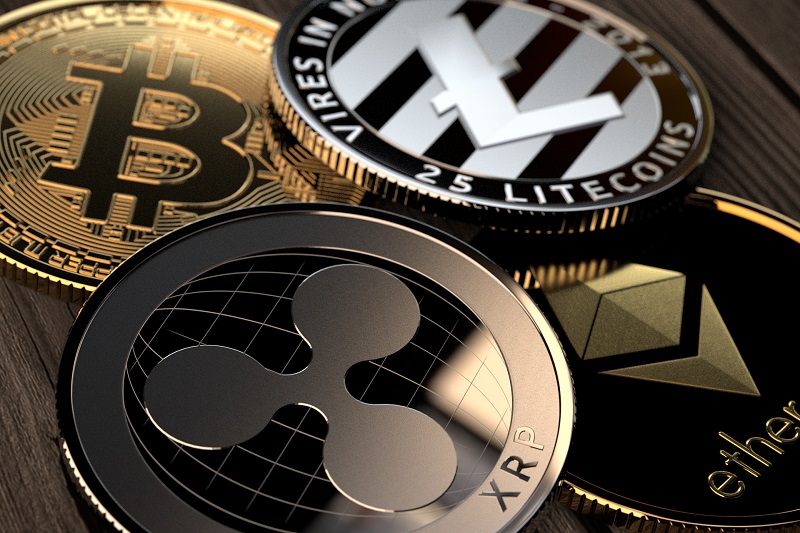 [ad_1]

Ripple and Litecoin have been quite weak since early Spetember, when the second bearish phase started in the crypto market. Other major cryptocurrencies have turned quite bullish, with Bitcoin trading above $60,000 and Ethereum heading for all-time highs, while tyhese two cryptos ate not showing any bullish signs, although the situation might be changing slowly.
Litecoin Daily Chart Analysis – Will the 200 SMA Go Soon?
The price sticking to the 200 daily SMA too long
Litecoin has been trying to turn bullish since August, after climbing for a month as the crypto market sentiment turned posititve, but the 200 SMA (purple) kept stopping buyersjust above $190 and reversing the price loweer. There were two occasions when the price jumped above the 200 SMA, but both times it came back down pretty fast.
This time though, the price is sticking to the 200 SMA for too long, which means that buyers are not giving up at the 200 SMA. We saw a quick rejections yesterday and LTC/USD lost $10 in about an hour. But, buyers came back in pretty fast and they started to ush Litecoin higher. This also shows buying pressure near the top, which is a positive sign for a breakout above the 200 SMA soon.
Last week, Litecoin surpassed Ethereum's active addresses which is a major milestone for Litecoin. With 600,000 daily active addresses, Litecoin is a leader in this front. Besides that, data shows that there are nearly 22,000 Litecoin ATMs all over the world puting it in third place. Litecoin's active addresses held pretty well as it trades at the 200 SMA. So, all this points to a breakout for Litecoin above the 200 SMA soon, which would open the door for $230 initially.
Ripple Weekly Chart Analysis – XRP Not Showing Any Will to Fight?
The 20 weekly SMA has turned into support for XRP/USD
Since early  September when the bullish momentum in Ripple coin edned, this crypto hasn't been showing any signs of life. Instead, it has become one of the most boring cryptos for about a month, as the price hoovers around $1 and $1.20, while other major cryptos are in the midst of a bullish momentum as we mentioned above.
The 20 SMA has been supporting the price, which is a good thing, but the legal battle with the US Securities and Exchange Commission SEC has refrained buyers from making big purchases. We haven't spotted anoe major whale wallets buying Ripple recently, so there has been no signs of life in Ripple coin. We remain long on XRP/USD with our buy signal, but it is more of a buy and forget trade.
XRP/USD


[ad_2]