Crypto-mining IoT network to fund internet access in San José – Cities Today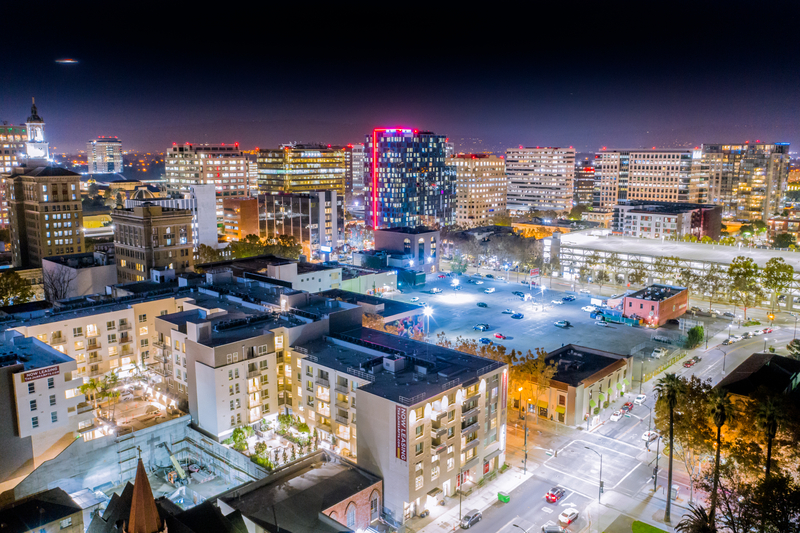 [ad_1]

29 September 2021
by Sarah Wray
The City of San José has entered into a first-of-its-kind public-private partnership to tackle two key challenges simultaneously: closing the digital divide for low-income families and expanding smart city infrastructure.
The Household Internet Access Initiative (HIAI), in partnership with Helium and the California Emerging Technology Fund (CETF), is based on residents hosting hotspot nodes on a decentralised Internet of Things (IoT) network. These mine cryptocurrency that will be used to subsidise internet costs.
The programme aims to cover the expenses of low-cost internet plans for over 1,300 low-income households in San José for a year through a one-time US$120 payment.
"Here in the heart of Silicon Valley, San José must set an example for how to solve problems with emerging technologies and public-private partnerships," said San José Mayor Sam Liccardo. "Becoming a smarter city means leveraging emerging technologies that improve how we serve our community, making it safer, more sustainable, and more equitable. This first-of-its-kind partnership between the Mayor's Office, Helium, and CETF represents one of many innovative public-private partnership models that we're advancing to bridge the digital divide for residents."
How it works
During the six-month pilot, the Mayor's Office of Technology and Innovation (MOTI) will install 20 Helium-compatible hotspots for volunteer residents and small businesses across San José. The hotspots, purchased by CETF, will further expand the decentralised wireless Helium Network and increase local Internet of Things (IoT) infrastructure to support smart city programmes such as air quality monitoring, fire detection and water leakage.
Once the hotspots are up and running, they begin to mine Helium cryptocurrency tokens (HNT) and the transactions are recorded on a blockchain. CETF will hold the HNT mined by the hotspots and they will be converted into US dollars, with the funds distributed to eligible low-income households via prepaid gift cards to subsidise internet expenses.
The Mayor's Office will work with CETF and the San José Digital Inclusion Fund to identify residents for the programme.
Jordan Sun, Chief Innovation Officer for the City of San José, told Cities Today: "In San José, the cost of broadband internet is the number one factor for why San Joséans remain digitally divided. Even at US$10 per month, access to broadband internet remains unreachable for many low-income families."
Tasked with finding more creative ways to address this without relying solely on tax hikes, philanthropic dollars or multi-year infrastructure projects, MOTI began to research self-monetising IoT networks and blockchain-based solutions and initiated discussions with Helium.
"We built a financial model to estimate potential revenues based on a phased deployment of hotspots," Sun said. "The consistency of the revenues will be determined based on Helium's mining yields with consideration of the location of that hotspot, coupled with the market price of HNT. This is a pilot to experiment and test the short-term and long-term feasibility of the initiative."
The project is part of a multi-pronged effort to close the digital divide. During the pandemic, San José launched a US$24 million Digital Inclusion Fund, a device refurbishment partnership with Revivn, and community Wi-Fi infrastructure to connect over 300,000 residents by the end of 2022. It has also distributed over 15,800 mobile Wi-Fi hotspots.
Several other cities have launched similar programmes, and some are also exploring new ways to fund connectivity and other services.
A Workforce Housing Group programme in New York will provide free Wi-Fi and broadband access for affordable housing residents in 22 Brooklyn buildings, funded through savings from solar energy. This month, Miami city commissioners voted to accept funds raised through MiamiCoin ($MIA), a crypto token launched in August which has to date generated US$7 million for the city, and counting. Proposals for how it will be used include affordable housing and homelessness, policing, technology education and digital equity programmes.
People-powered 5G
Helium says its 200,000 hotspots make up the largest peer-to-peer IoT network in the world.
"To democratise and decentralise the internet is the driving force behind the Helium Network and this programme with the City of San José brings that mission to life," said Amir Haleem, Co-founder and CEO of Helium. "Bridging the digital divide for its citizens and doing so through a use-case such as this shows that San José is at the forefront of how municipalities can drive real change moving forward."
Addressing a common concern, Helium notes that the hotspots mine the HNT cryptocurrency in a "safe, data-efficient and environmentally friendly manner," requiring roughly the energy of an LED light bulb and transmitting less than two megabytes per month in data.
Helium is also planning to launch the first "consumer-owned 5G network in the world" in partnership with FreedomFi, which provides open-source software and commodity hardware.
"This is the first time a 5G network will be owned and operated by the people, enabling cities to rapidly deploy coverage in areas where it is limited and connect a whole new class of devices," Frank Mong, Chief Operating Officer at Helium, told Cities Today.
Image: Steven Cong | Dreamstime.com
[ad_2]