Global Chip Shortage – Lynnwood Times
[ad_1]

As some are painfully aware, there is a global chip shortage. No, not the Doritos or Lay's type of chips: semiconductor chips. It isn't hard to notice some electronics are consistently out-of-stock. Anyone who has or is trying to purchase a new Xbox, Playstation 5, or PC components can attest to that.
Online restocks are gone in minutes and many in-store retailers hold lotteries or drawings to determine who gets the opportunity to buy. And unfortunately, this shortage is expected to continue. Sony recently warned investors that the PS5 will continue to remain in short supply. Though, despite the scarcity, Sony has managed to sell 7.8 million units through March 31. 
So what is causing the global chip shortage?
Production of semiconductor chips were delayed due to the pandemic, but demand has exploded for a variety of products that use the chips. The Wall Street Journal called semiconductors "the lifeblood of many industries" and ranked them "as the world's fourth-most traded product counting imports and exports, after crude oil, refined oil and cars." 
PC builders are familiar with component shortages, but rarely—if ever—at this scale. The demand for parts is so high that some are able to sell years-old components for more than they were purchased new. Many blame this on an increase in scalping bots and cryptocurrency mining. 
Crypto mining, without getting too deep into details, revolves around hosting the infrastructure and verifying crypto transactions. The payment for this process is a small piece of a crypto coin. This is how coins are created. By using and verifying them within the public blockchain, more coins are generated. 
This process has been around for well over a decade now, but casual mining on a single computer doesn't amount to much anymore. Miners use dozens, if not hundreds of computers and custom built rigs. Some have even repurposed old power plants to run crypto mining operations. This is what prompted the introduction of a new bill in the New York state senate that would impose a moratorium on crypto mining centers. 
But gaming and PCs aren't the only industries impacted. Samsung and Apple supplier Foxconn have both warned of expected shortages. The auto industry is expected to take a $110 billion hit to revenue in 2021 due to lack of semiconductor chips. Drive past most new car lots and it isn't hard to find empty spaces. 
On June 18, Subaru Corp said it will cut production at Japan's Gunma plants in July due to a global shortage of semiconductors.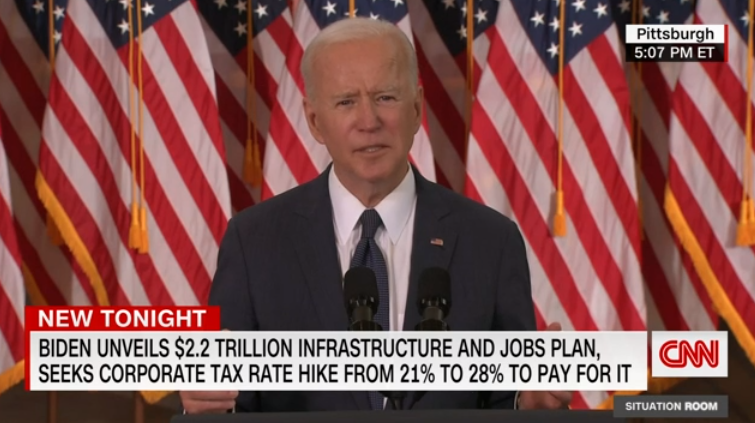 President Biden's infrastructure plan includes $50 billion to strengthen the semiconductor industry in the US. 
"I've been saying for some time now, China and the rest of the world is not waiting," said Biden during a meeting with tech and auto executives in April. "And there's no reason why Americans should wait. We're investing aggressively in areas like semiconductors and batteries; that's what they're doing and others, so must we."
While the US is a lead producer of semiconductor chips, the world's largest chip manufacturer is in Taiwan, which is experiencing its share of problems. Beyond the pandemic, a severe drought has impacted the island. There are also concerns that mainland China could take military action in Taiwan, in part to acquire the chip production industry there.
Even if immediately passed, Biden's plan will not solve the current chip crisis for the US—which analysts say will last anywhere from the rest of this year to well into 2023. Manufacturers are unable to simply ramp up production or change chip types as the equipment is largely specialized. So unfortunately, this trend is likely to continue until demand declines.
[ad_2]