A DeFi Oligopoly Would Make the Interoperable Polkadot Valuable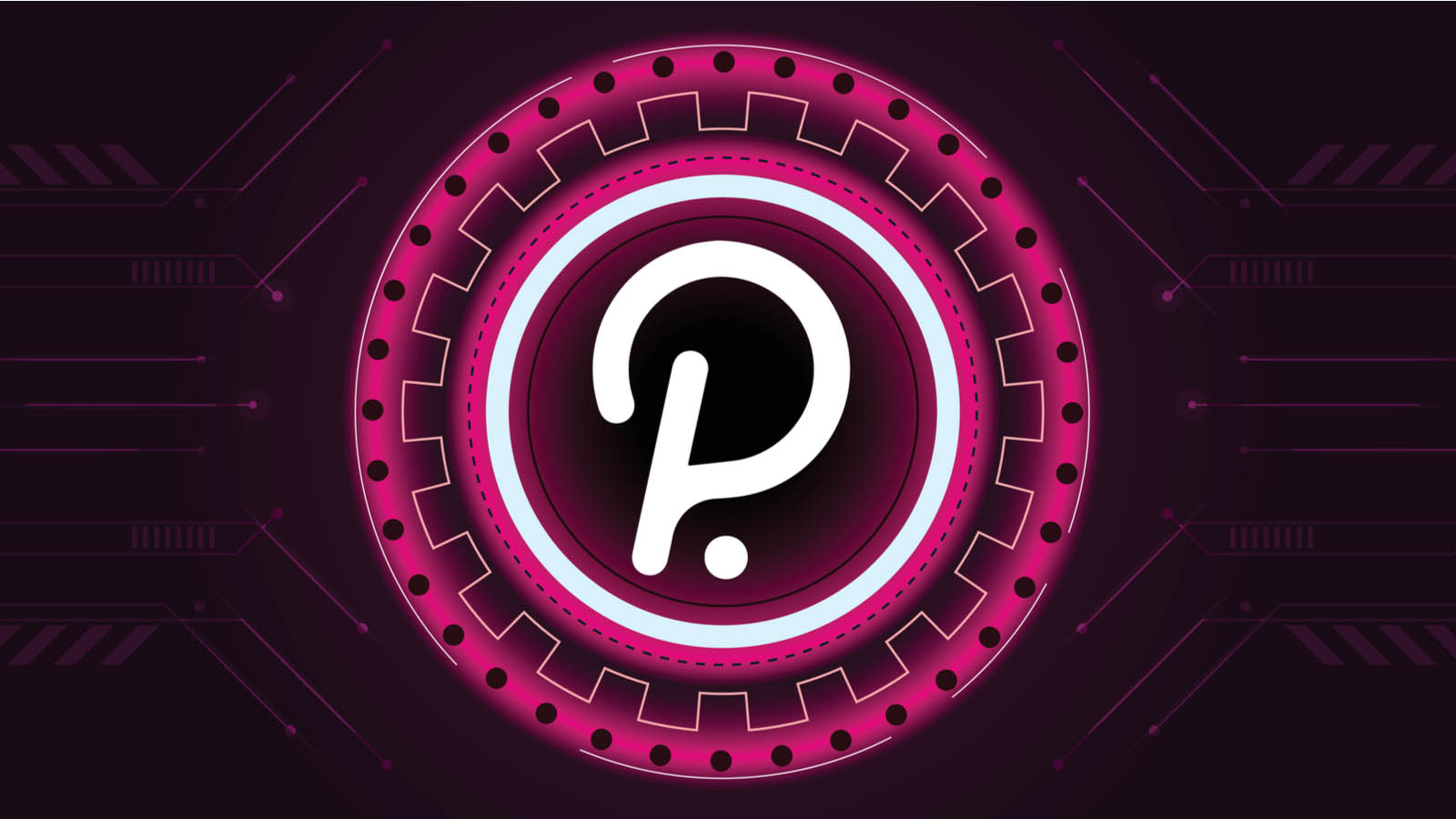 [ad_1]

Scores of altcoins are trying to become the altcoin that usurps Ethereum's (CCC:ETH-USD) DeFi (decentralized finance) dominance. Could Polkadot Coin (CCC:DOT-USD) be the one? Or, if not the sole name that dominates, at least one that becomes a major force in the blockchain economy?
In terms of scalability and security, there's no denying its utility bona fides. But, what's most appealing is its cross-chain abilities. If the DeFi space ends up with many major players, a platform like this could end up being in high demand.
The problem? It is going to take time for things to fully play out. Decentralized finance may be growing in popularity. But it's still years away from hitting critical mass. Add in what appears to be a bear market in crypto, and it's going to be hard for any name, including Polkadot, to start really bouncing back to its prior highs.
Even so, that doesn't mean you should skip out for now. With it finding its floor a bit above $20, now may be the time for patient investors to start buying it.
The Potential of its Interoperability
Take a look at the field of possible "Ethereum killers," and by and large their selling points sound similar. Those are greater scalability, faster transaction times, less computing requirements, and lower fees. With such similarities, it's tough to figure out which up-and-coming names will take off and which ones will fall off.
Where does Polkadot Coin fall among these outcomes? It may all come down to its blockchain's key feature, cross chain communication. What is cross chain communication? It's the ability for different blockchains to transact with one another. Without it, it'll be tough for DeFi to truly disrupt the traditional financial services space.
Through its use of relay chains, parachains, parathreads, and bridges, Polkadot's blockchain 3.0 platform could answer the growing need for greater interoperability. If DeFi ends up being an oligopoly, with many major players, a platform like this will be more than necessary. This points to eventual high usage of it in the overall blockchain economy. This should increase the value of DOT over time.
While that's good for the long-term, this potential may not help it out in the near-term. But while it may languish at or near today's prices, now may be the time to start considering a position.
Polkadot Has Probably Found Its Floor
The long-term outlook remains promising for Polkadot. But don't expect the price of its coin to surge in the near-term. Crypto overall is in a bear market. Although the dust has settled on last month's crash, a rebound remains a work in progress. Established coins like Bitcoin (CCC:BTC-USD) and Ether have struggled to bounce back. That's been the case for rising star altcoins like Cardano (CCC:ADA-USD) and Polygon (CCC:MATIC-USD) as well.
Admittedly, things got overheated in crypto during the spring. As market participants realize the rise of DeFi/blockchain is years in the making, they're less willing to dive into names at any price. They're taking a more "on the fence" view, and are waiting to see how things play out.
In short, this is going to make it tough for DOT-USD to rebound in the near-term. This is a sign that you skip out on it and opt for more popular coins. Yet for investors with a longer time horizon, diving in today may not be such a bad move.
Finding its floor around $24, downside risk from here may be minimal. As more developments come out about Polkadot and more become aware of its potential to find a lucrative niche in what could end up being a multi-blockchain DeFi economy, it will eventually get out of its current rut and resume trending up towards higher price levels.
Buy Polkadot If You're Patient
Polkadot could sit tight for a while. That's par for the course right now as market participants try to figure out where the overall crypto market is headed next. Investors are also trying to figure out which altcoins will give Ethereum a run for its money and which ones will fizzle out.
Again, this coin's interoperable platform may find itself in a unique (and advantageous) position. Even if rivals like Cardano, Polygon and others end up becoming more widely used in DeFi, it could find its niche. This points to its continued rise in value over time.
While its prospects remain bright, the payoff isn't likely to be immediate. But as it finds its floor at or around today's prices, patient investors may see now as prime time to start cautiously building up a position in Polkadot Coin.
FREE REPORT: 13 Cryptos Ready to Rocket Like Dogecoin  
Ready to start trading cryptocurrency but unsure of what to buy? Thomas Yeung found Dogecoin before it went up 8,000%… Cardano before it went up 460%… and Ripple before it went up 480%. Now, in a new report, he's naming 13 of his favorite cryptocurrencies — tokens that could soar as high as DOGE. Claim your FREE COPY here.
On the date of publication, Thomas Niel held long positions in Bitcoin and Ethereum. He did not have (either directly or indirectly) any positions in any other securities mentioned in this article. The opinions expressed in this article are those of the writer, subject to the InvestorPlace.com Publishing Guidelines.
Thomas Niel, contributor for InvestorPlace.com, has been writing single-stock analysis for web-based publications since 2016.
[ad_2]