Where Will Ethereum, Dogecoin, Nano Price Go? Ripple Scores Another Victory in SEC Lawsuit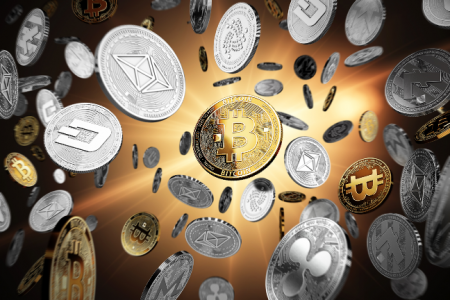 [ad_1]

The cryptocurrency market is posting a relief rally on Sunday, ahead of the May 31st US memorial day. Bitcoin and most Altcoins are in the green with the global cryptocurrency market cap rising 3.66% over the last day to stand at $1.53 trillion.
In the last 24 hours, Bitcoin (BTC) price surged 2.65% to $35,706, Ethereum (ETH) added 1.45% to trade at $2,411, Cardano (ADA) jumped 18.40% to secure 4th spot in cryptocurrency market capitalization ranking while Enjin Coin climbed 22.13% to $1.61.
Ripple scores another victory in the ongoing SEC lawsuit as Magistrate Judge Sarah Netburn has denied the SEC's motion to get access to any legal advice Ripple sought or received regarding XRP's regulatory status.
In the telephonic conference held on May 21st, SEC had asked Ripple to turn over documents related to legal advice it received in 2012 before the sale of its token. This latest decision will be supportive of Ripple's fair notice defense that is based on the premise that SEC failed to warn Ripple and other market participants about the fact that XRP was an unregistered security.
At the time of writing, XRP traded up by nearly 7% at $0.90.
Where Ethereum, Dogecoin, Nano Price Will Go?
Ethereum
The second-largest cryptocurrency Ethereum (ETH) continues to gain investor attention. A trend of Spot ether volumes greater than that of Bitcoin's was noticed in the prior week. Also, there was a point that Ethereum's trading volume exceeded that of Bitcoin.
Cathy Wood's Ark Invest for the first time bought 639,000 shares of Grayscale's Ethereum Trust, supporting the fact that the attention that Ethereum is receiving is from institutional investors and big players in the investment space.
The Ethereum 2.0 upgrade, tagged "Altair," is set to launch in July or August. This upgrade is intended to help cut ETH High-transaction costs. The combination of these factors may create a bullish boost for Ethereum's price in the year 2021. The prediction range for Ethereum price by the end of 2021 is between $4,500 to $10,000.
In the near term, Ethereum price may trade in a sideways range before the next major move.
Dogecoin (DOGE)
Dogecoin (DOGE) is another coin on investors' radar, supported by a vibrant community base and of course Tesla CEO, Elon Musk. eToro's CEO stated recently that the app added dogecoin because of its 'large and loud' fanbase. The Doge 1.21 upgrade that will enhance integration, wallet backups and synchronization is currently being worked on in collaboration with Tesla CEO Elon Musk.
The most popular price prediction for DOGE is that of it reaching $1 or $4.20, this was the intended purpose of the "DOGE420" or "DogeDay" which passed on April 20. Billionaire Mark Cuban, a Dogecoin bull also predicts that DOGE will find itself in the $1 range in the months to come. In the near term, Dogecoin may most likely consolidate except in the case of a fundamental catalyst to its price. Dogecoin trades at $0.30 as of press time.
Nano (NANO)
Nano represents eco-friendly digital money for the modern world, users could also earn NANO through the WeNano App and NanoQuake. Keygen, a software licensing platform voiced out support for NANO, stating the reasons for its acceptance "Less energy consumption, fee-less and payments are instant"
In the medium term, bullish moves in NANO may lead to a retest of the yearly highs of near $18. However, NANO may consolidate in the near term ahead of the next major move. NANO traded at $7.11 as of press time, up 12.55% in the last 24 hours and 36.02%weekly.
Image Credit: Shutterstock
[ad_2]