Bitcoin's Price Pumps As Coinbase Bleeds Out 12,000 BTC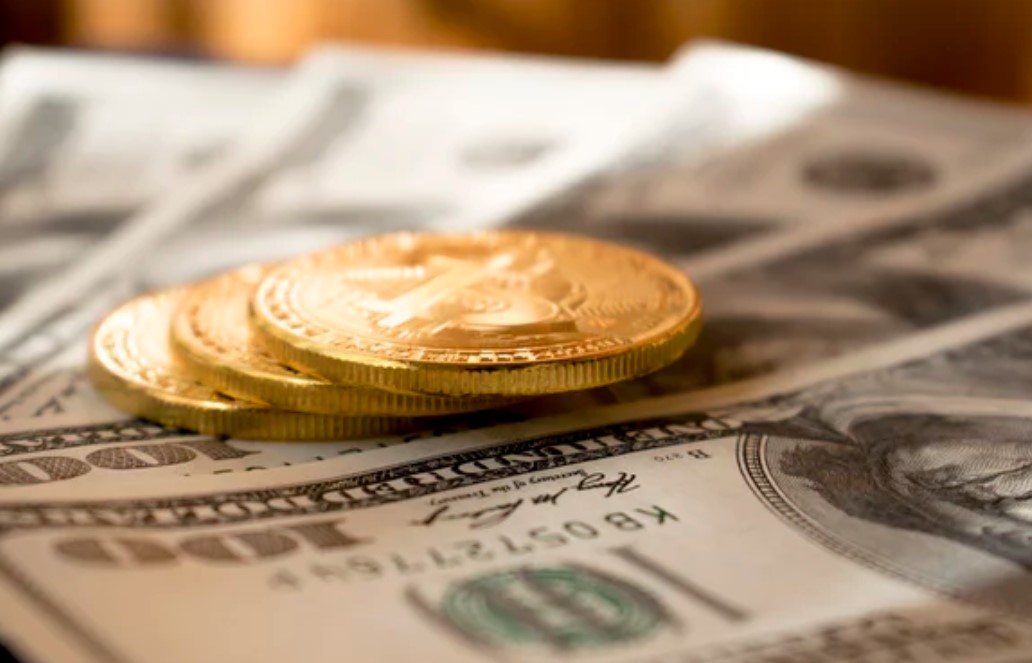 [ad_1]

Bitcoin has reclaimed the high area around the $50,000. In the meantime, indicators are turning bullish as the cryptocurrency could be preparing for another leg-up into uncharted territory.
At the time of writing, BTC trades at $57,654 with a 3.1% profit in the daily chart. In the weekly chart, BTC has a 7.5% profit with sideways movement in higher timeframes.
Analyst William Clemente has defended the bullish case for the number one cryptocurrency by market cap. He claims Bitcoin's base of capital has been increasing with a price action and supply distribution uncommon of local tops. As seen in the chart below, 14.45% of BTC's supply sits around the $57,000 which acts as important support.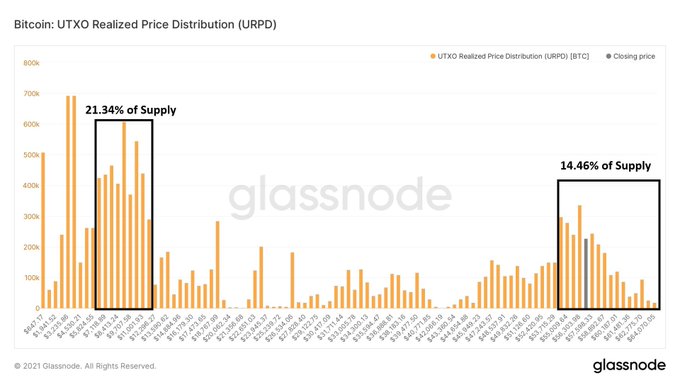 BTC's supply has become a major factor in its price appreciation. As the chart and Clemente showed, BTC is "consistently moving" into cold storage or addresses with intention of holding it. The trend continues to accelerate with no signs of slowing down.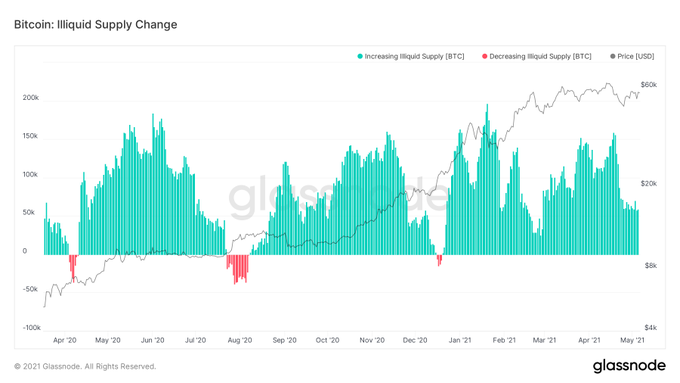 In addition, BTC's Realized Cap HODL Waves, which measures the supply's age distribution or the amount of time a percentage of the supply has been traded, just barely reached its first peak for this bull-run. As Clemente said, there are at least 3 peaks on this metric for every bull-market.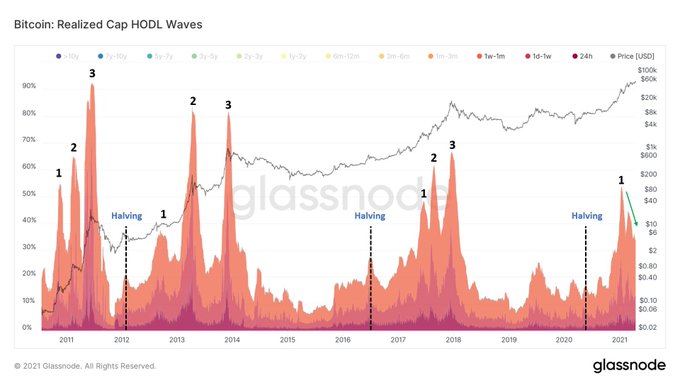 New investors could be behind Bitcoin's recent sell-off with the Entity-Adjusted ASOL for a 2-week average, a metric used to measure the number of transactions made by unique entities, rises when the price dips. Clemente said:
(Who is selling BTC) The answer is newer, inexperienced market participants. The average age of coins being sold has been steadily trending downward since February.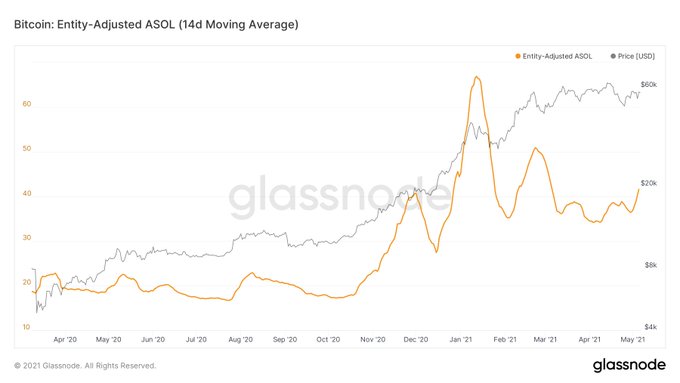 Increase In Bitcoin's Exchange Outflows
Data from CryptoQuant supports the above, with 11,000 BTC being moved out of Coinbase Pro service and 7,200 across all exchanges, according to Glassnode. In less than 24 hours, over 12,000+ BTC seem to have left exchanges into cold storage. As the chart below shows, every time there is a large BTC outflow on this platform, the price goes higher.
Additional data from Santiment, registered an increase in BTC's whale. Around 86 addresses hold 10,000 BTC with 120,000 BTC accumulated just in April. The firm claims this period saw the "most sustained accumulation since July 2019. Clemente concluded his bullish theory with the following statement:
Coins are moving from weak hands to strong hands. We are in a massive mid-way consolidation of this cycle. Don't let short-term price action freak you out, this bull run still has a long way to go before becoming overheated. HODL on.


[ad_2]